Learn and master!
An implementation guide to integrate practical gamification strategies using Level Up XP.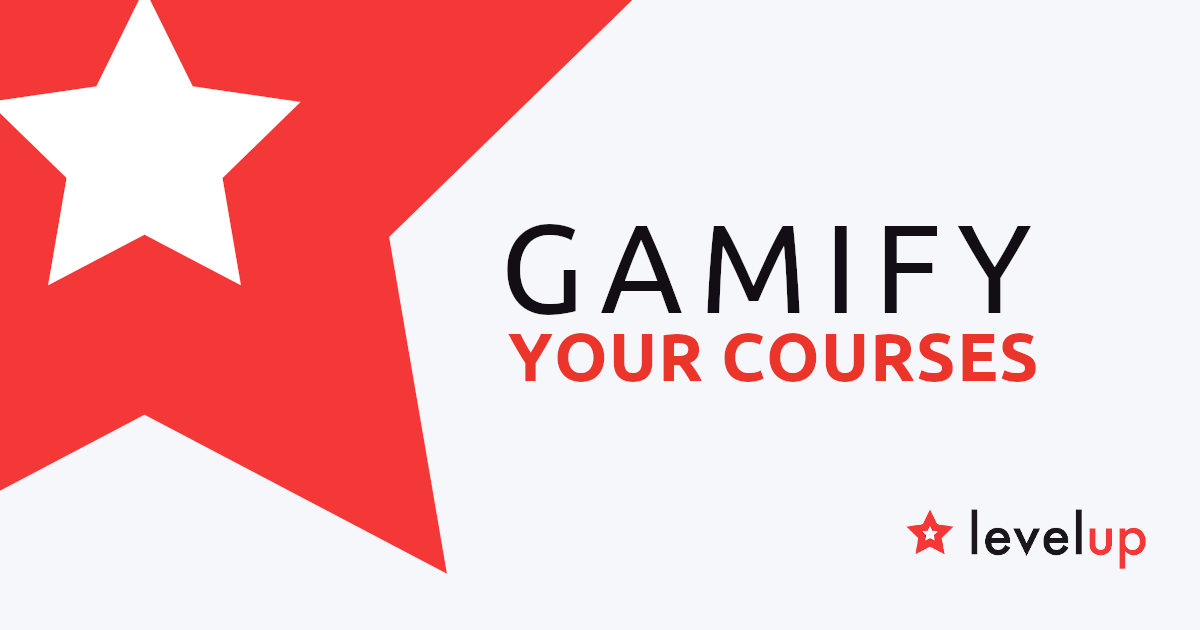 Why this course?
The word gamification is tossed around a lot these days, but while gamification strategies can be extremly powerful, their effectiveness heavily depend on their implementation.
We designed this course to educate instructors on the common strategies and mistakes that come with gamification. However, rather than focusing on the theory, we focus on their application in conjunction with the plugin Level Up XP.
Who is this course for?
This course is designed for those who are time scarce and wish to quickly find answers and solutions to their gamification needs. Jump straight to the topics that are the most interesting to you, the course is non-linear and does not enforce any time frame or specific learning sequence.
What can I expect to learn?
Some gamification theory. However, there are lots of excellent resources out there, so the theory part is only a portion of the course, and it focuses on the elements of gamification that Level Up XP is compatible with.
We believe in learning by making, and in giving practical examples of implementation that can be replicated one to one in your courses. That is why the course contains practical guides and examples.
The course also goes more in depth in some of the key features of Level Up. Exploring the variety of settings and options available, what their risks and benefits are.
You can preview the course by visiting this link.
---
5+ seats
Custom price
Lifetime access
For Australian residents, price includes GST.
---
Can I preview the content?
Of course, the table of contents and introduction are accessible here:
Level Up Learn.
How long can I access the course for?
Indefinitely. Your access to the course does not expire.
Will the course evolve over time?
Yes, we will periodically expand the course to cover new features.
Can I share my credentials with my colleagues?
Each seat is tied to an individual email address, attempting to share it will not be practical.
What format is the course in?
The course is text-based, so everyone can go at their own pace. You won't have to watch hours of videos and screencasts!
Is this course gamified?
No. After analysing our audience and our educational objectives, it seemed too complex to meet all your needs in a subtle and targeted way using gamification. You will appreciate why as you go through the course.
Is the course hosted on Moodle?
Yes, on Moodle 4.0 with a few tweaks of our own!